Which Version should I Use?
Trying to defuse a bomb with the wrong manual is no fun! The wrong manual version might give the wrong instructions for defusing a bomb.
Locked Game
When you first launch the game you will be asked to provide a verification code to ensure that you have the correct version of the Bomb Defusal Manual. This screen shows which manual version is required for your game: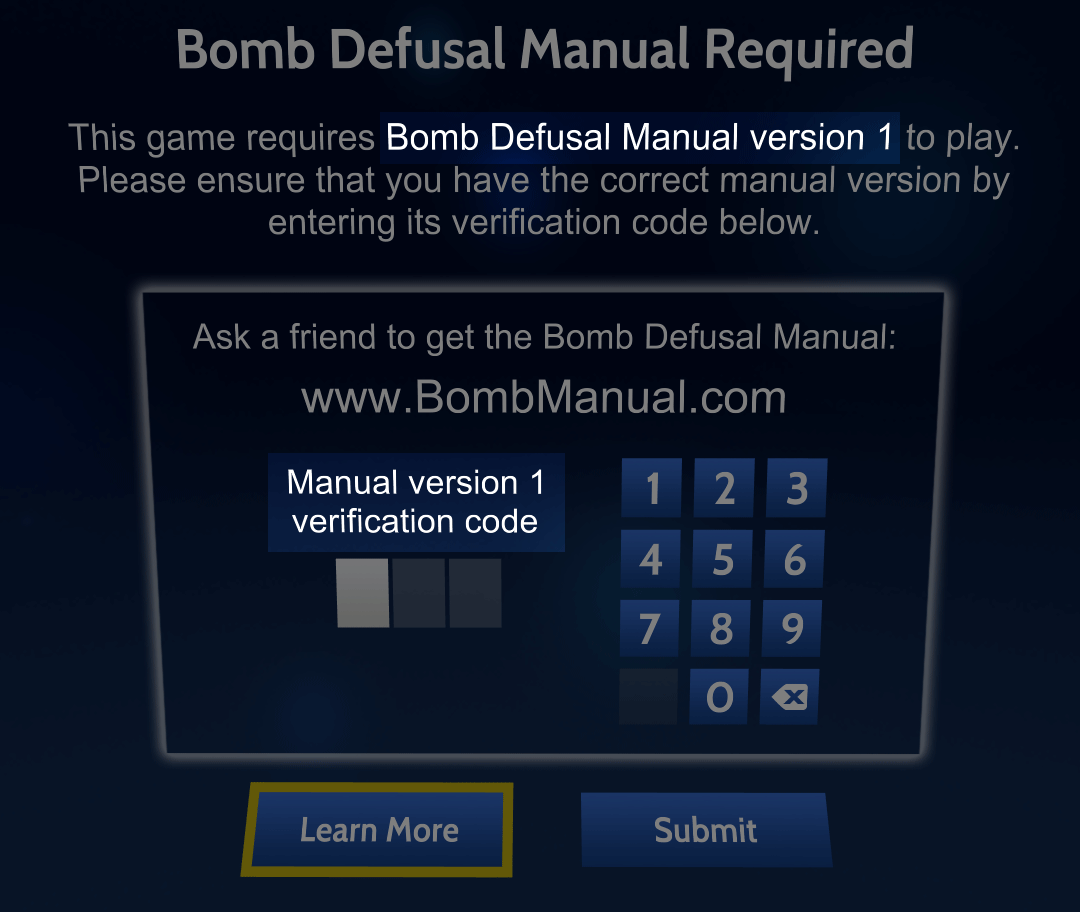 Unlocked Game
Any time after the game has been unlocked, you can find which manual version is required by selecting the "Menu" dossier on the table and finding the "Manual Version" written on the inside of the front cover.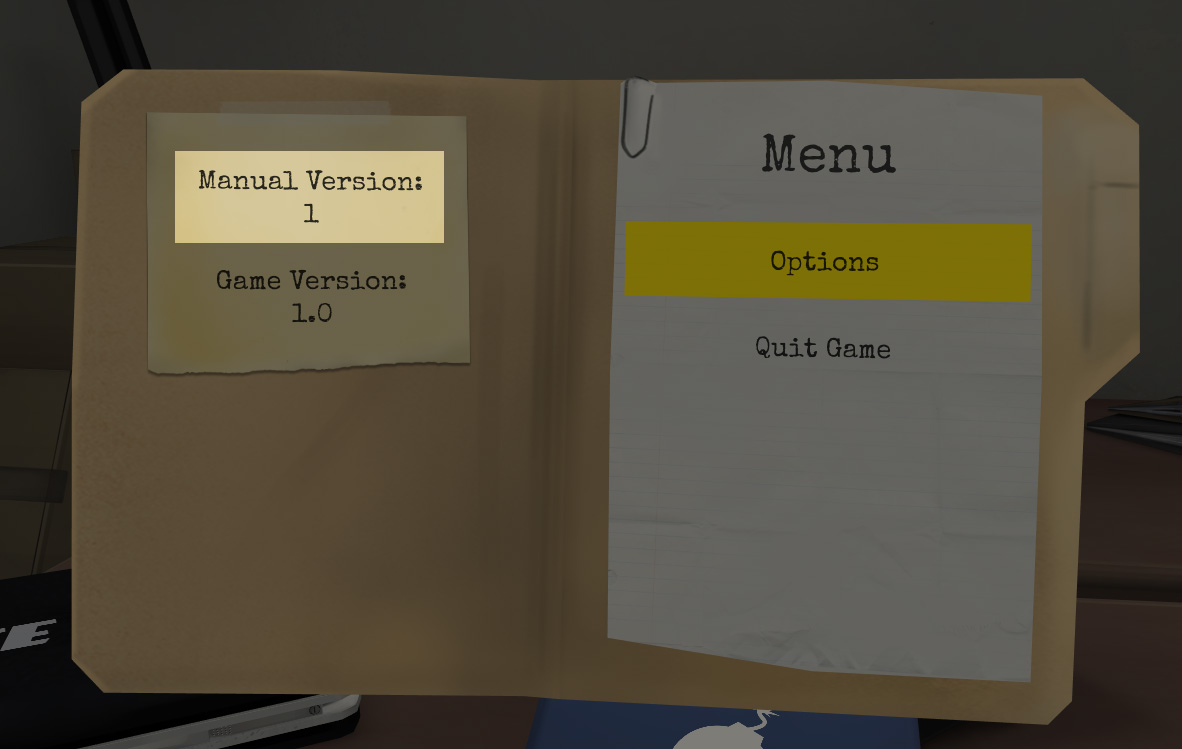 Where can I find mod manuals?
Some mods from Steam Workshop add new modules to the game. Check out how to find their manual pages at our Support Page.
Revision Log
Version 1, Revision 3
On the Subject of Morse Code: Improved Morse code table to include easier to understand instructions on interpreting Morse code.
Improved compatibility of web version with Internet Explorer and Wii U.
Version 1, Revision 2
On the Subject of Complicated Wires: Removed "Otherwise" case and replaced with "C" in the Venn diagram.
Back